Unimaple Technology is located in Vancouver on the west coast of Canada. It is a professional company that provides website space and website construction. We provide the most cost-effective solution for the needs of various businesses, businesses and individuals..
Our core service is:

Customized professional website: for all walks of life customers as required to customize the various types, various levels and multi-language website

.

Web Hosting: Hosting services for various types and levels of sites, including shared hosts, VPS hosts, cloud hosts, and standalone hosts.

Professional program development: for the customer's various management systems and information platform to provide program development

.

Mobile APP development: for the development of mobile devices APP, can be adapted to a variety of operating systems.
Our supporting service is:
Domain name registration service: registration, renewal and management of domain name
E-mail service: e-mail settings and management

Website SEO services: SEO optimization of the site, improve the site in the search engine free ranking.

Website maintenance service: to ensure the normal operation of the site, and according to the needs of the site content or function changes and add

.

Website promotion services: in the professional search engine registration site; and according to customer requirements for the site price promotion.
WeChat advertising services: to provide customers with simple WeChat advertising services, do not need to register WeChat public number, adapted to overseas Chinese business promotion

.
Our competitive advantage:
Our price is an absolute competitive advantage, and can be compared with any company.

In Vancouver has practiced more than 20 years, have the ability and experience to provide customers with comprehensive and full service.
Our program code is self-developed, you can at any time on any content and features to change and add, coupled with their own hosting services, companies do not need for the future development and changes in business concerns.
Our program code is open to customers, customers can request the migration, customers do not have to worry about our quality of service and stability issues.
Our business philosophy: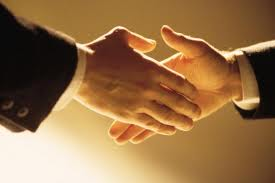 Stable operation, based on long-term, and common development
To give customers real benefits and convenience to win the market
Only the success of our customers, we have the success